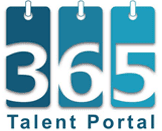 D365 CRM Solution Architect
Location: Edinburgh, London, Manchester, UK
Seniority level: mid to senior level
Salary: negotiable based on experience
Role Overview
As a CRM thought leader and solution architect you will be working on large-scale, complex implementations. You will be responsible for working with clients, leading delivery teams in planning, designing, building, testing, and maintaining CRM solutions.
You are likely to have vast CRM experience. You understand the nuts and bolts of CRM systems and, more importantly, you know how to connect with clients and lead a team to reach its goals. You are organised, energetic, and as comfortable in front of a board room as in front of a white board with your development team.
Key requirements
– Ideally 10+ years experience in a Software as a Service (SaaS) environment
– 3-5 year experience in either Solution Architect or Technical Consultant role for Dynamics 365 
– Proven design & architecture experience in a large complex organisation, including stakeholder management.
– Strong grip both technical and functional aspects of the Dynamics CRM 365 platform
– Proven experience in large implementation of Microsoft Dynamics 365 CRM projects
– Experience working in Microsoft SQL, HTML, Microsoft ASP, Microsoft .Net
– Proven experience successfully managing application procurement, development and implementation using DevOps principles
– Experience in working in a structured project management framework, e.g. SCRUM or PMI. Excellent communication skills, both verbal and written at a senior IT level.
*Please do not apply unless you are able to work in the UK.
Connect with us on Social
Contact Us
USA: +1 415 800 4263
UK: +44 2071 931 455
Receive Microsoft Dynamics 365 news, career tools, HR guides, event and webinar alerts via our Newsletter
365 Talent Portal's Microsoft Dynamics 365 Newsletter



<< Free PL-900 Training - Microsoft Power Platform Fundamentals
Employer Branding: the secret key for successful hiring >>
What are you looking for?
Choose another language?
Sponsors
Categories
Archives