5 Reasons to Never Accept a Counteroffer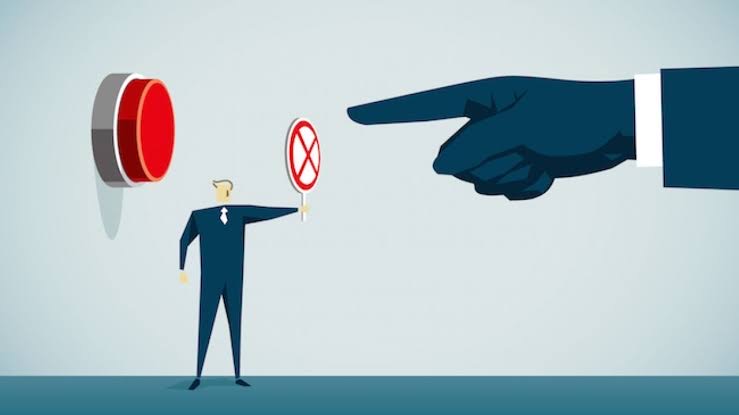 There are countless reasons why accepting a counteroffer from your employer is a bad idea. Not only can it damage your credibility and reputation,
but it can also hinder your career progress and personal growth.

Here are just five reasons why you should never accept a counteroffer: 


1. It's a Band-Aid Solution
If you're considering leaving your job, chances are it's because you're unhappy or unfulfilled in some way. A counteroffer may seem like a quick fix, but in reality, it's just a temporary Band-Aid solution. Accepting a counteroffer means that your employer only addressed your concerns because you threatened to leave. The underlying issue that inspired you to search for a new job won't disappear just because you got a raise.


2. Your Loyalty Will Be Questioned
When you accept a counteroffer, you're essentially telling your employer that you were ready to leave for something better. Accepting a counteroffer means that you were willing to abandon your employer for a better opportunity. This can cause trust issues between you and your employer, and you may find it difficult to earn more responsibility or promotions in the future.


3. The New Job Offer is Better for a Reason
If you've been offered a better, more fulfilling job somewhere else, there's likely a good reason why. Perhaps you'll be given more responsibility, a closer-knit team, or higher pay. Whatever the reason, the new job opportunity represents an opportunity for growth and personal advancement. Accepting a counteroffer means forfeiting that opportunity, and you may regret it in the long run.


4. You May Be Labeled as Disloyal
Accepting a counteroffer can cause colleagues to label you as disloyal. This can damage your reputation within the company and the wider industry, meaning you might not be taken seriously or trusted for high-level work.


5. The Reasons for Leaving Will Resurface
Eventually, the reasons that inspired you to search for a new job opportunity will resurface, and you'll likely find yourself back in the same position. This can be frustrating after you turned down a great opportunity to stay at your current company.


In conclusion, accepting a counteroffer is rarely the best choice for long term success in your career. It's essential to consider the reasons why you want to leave and weigh up these options with the benefits of staying.
Subscribe to our newsletter
Stay up to date with Microsoft events, webinars, news, jobs, articles and more by subscribing to our Newsletter.
365 Talent Portal is the Microsoft Dynamics platform that "has developed the right model to meet today's demands with openness, transparency, and a focus on adding value."
Thousands of Consultants have joined us for free Dynamics online training and great jobs. For your Dynamics staffing needs:
Email info@365talentportal.com. Call us on +1 415 800 4263 (USA) or +44 2071 931 455 (UK)
<< [Webinar] Discover the Dynamics 365 Finance Functional Consultant Career
What are you looking for?
Choose another language?
Sponsors
Categories
Archives