Expert Articles & Guides
Welcome to our Microsoft Dynamics 365 Articles and Guides
Choose the kind of content you want to read
Hiring Strategies for Organizations
Microsoft Partner Practice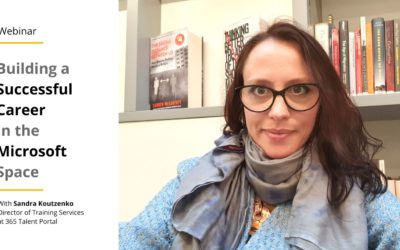 Webinar - Building a Successful Career in the Microsoft Space Date: Wednesday, 8 February 2023Time: 1:00 pm GMT | 8:00 am EST | 3:00 pm SAST | 3:00 pm EET Register Are you stuck in a job you don't really enjoy? Have you run out of career prospects? It's time to...
Look through our webinars that range from how to position yourself on LinkedIn as a professional and expert in your field to webinars with the Senior Product Marketing Manager for Dynamics 365 for Talent prior to the product launch.
We've got more webinars planned and are always open to ideas for content you want to see.
If you have a webinar topic you'd like to see more of, do let us know so that we can make it happen.



Connect with us on Social
Contact Us
USA: +1 415 800 4263
UK: +44 2071 931 455
Receive Microsoft Dynamics 365 news, career tools, HR guides, event and webinar alerts via our Newsletter
365 Talent Portal's Microsoft Dynamics 365 Newsletter