Microsoft Dynamics 365 Finance Certification Journey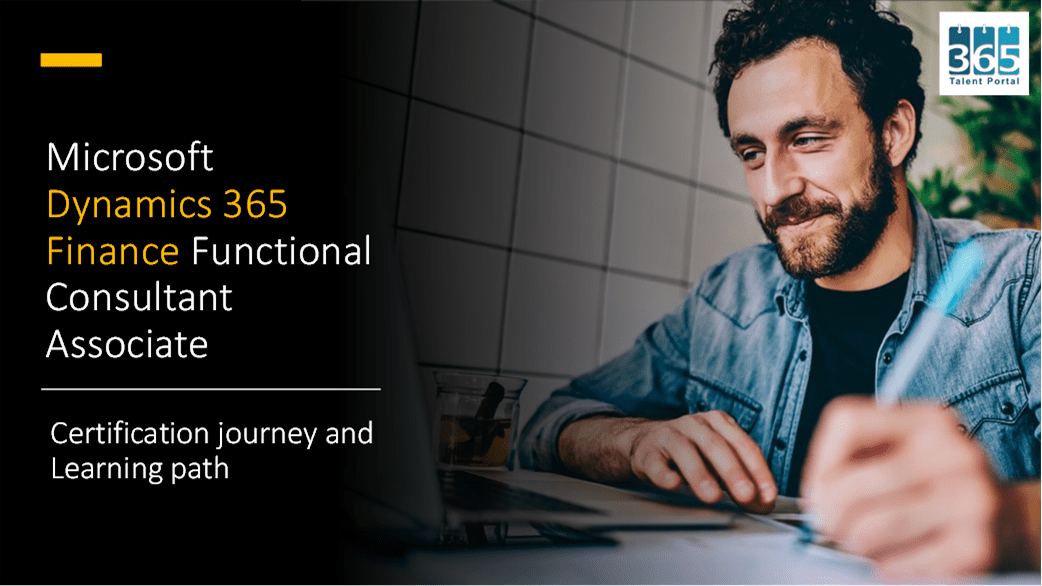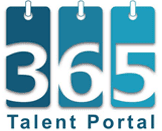 Microsoft Dynamics 365 Finance Certification Journey & Learning Path
If you're looking to become a Dynamics 365 Finance Functional Consultant Associate – or if you want to update your Finance certifications, we have a great resource for you: a guide that takes you through the whole Dynamics 365 Finance certification journey. There's a video you can watch, as well as a PDF guide you can download (scroll down this article for the download form).
Getting or updating your Microsoft Dynamics 365 certifications is a great way to validate your skills and expertise on the latest version of the product. Whether you're getting started in the Microsoft job market or already an experienced consultant, an up-to-date certification is an important addition to your CV.
In order to pass your certification exams, depending on your current professional level, your learning goals or how busy you are, you will be needing either the right self-learning resources, the right instructor-led courses, or a mix of both. With this guide, you'll have an overview of everything that's available and you will be able to build your own learning program.
The guide gathers thorough documentation created by Microsoft, which gives you an detailed view of the Dynamics 365 Finance Consultant Associate certification path, as well as a pre-made learning path through the self-study materials that is available for free on Microsoft Learn. You will also find links to instructor-led training courses that can help you prepare.
To download your guide, simply fill-in the form.
Training Courses for this Learning Path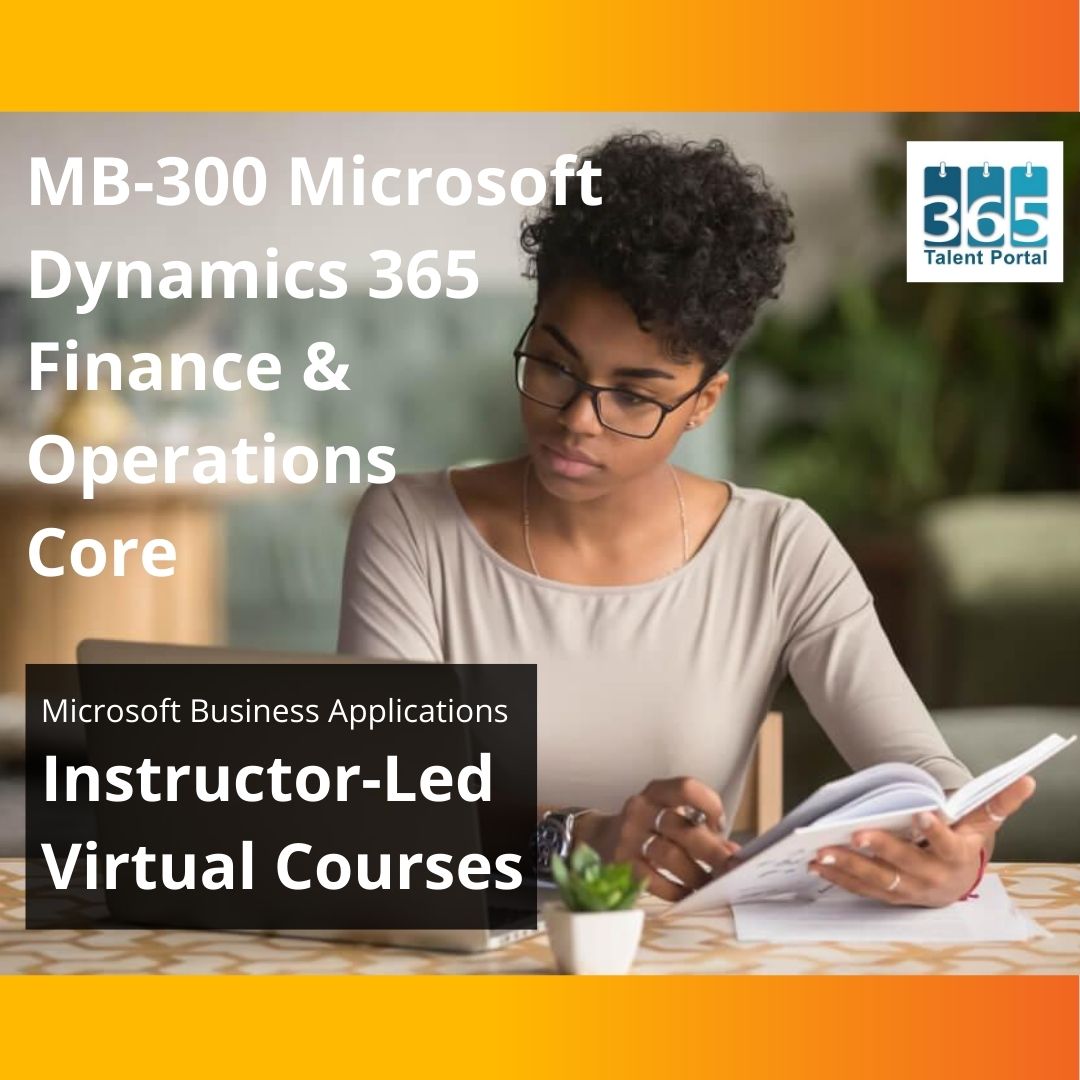 MB-300 Dynamics 365 Finance & Operations Core
4 half-days
Learn the core skills that will support you to work as a functional consultant or developer in Dynamics 365 Finance & Operations.
Exam Voucher Included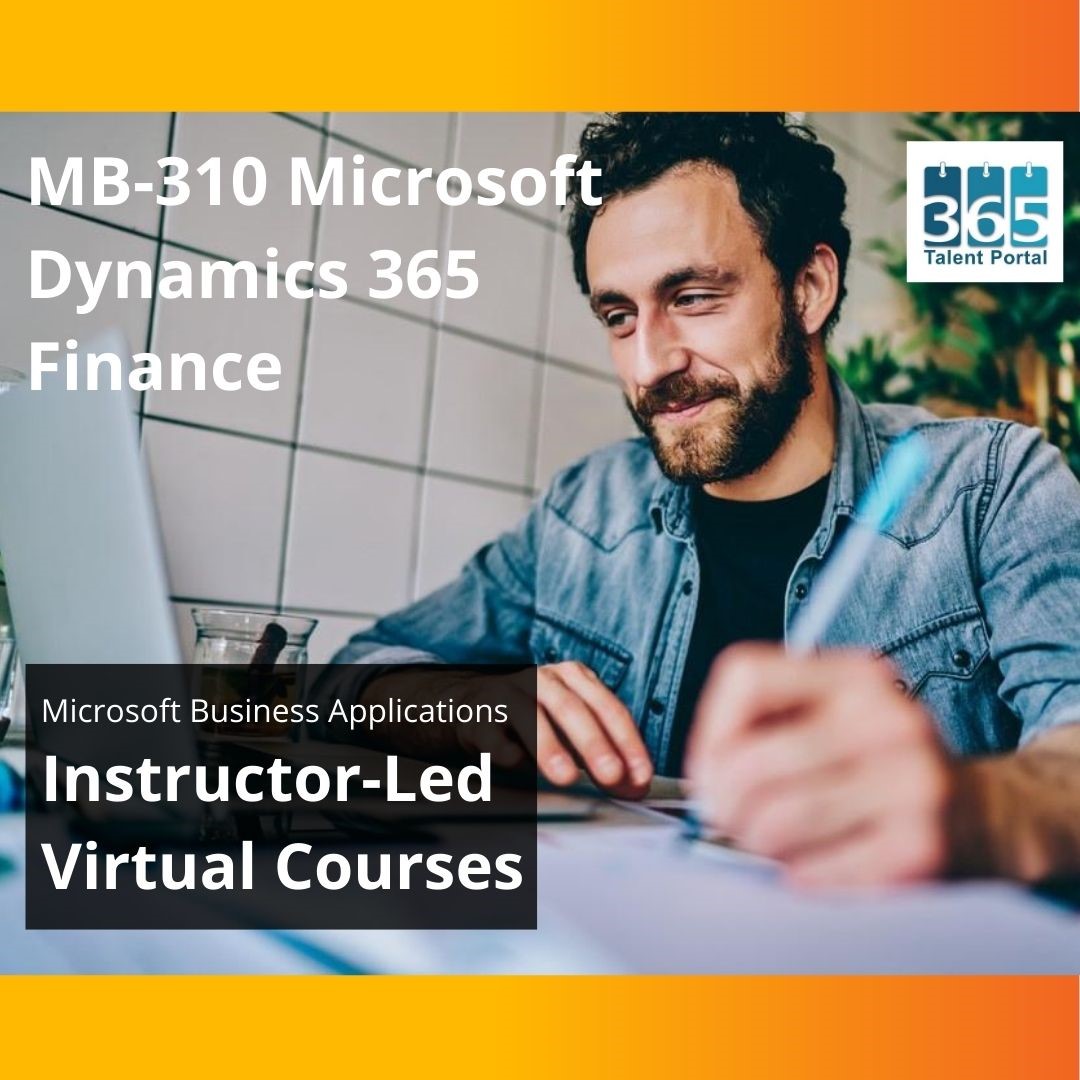 MB-310 Microsoft Dynamics 365 Finance
5 half-days
Become a certified Dynamics 365 Finance functional consultant and be ready to support your employer with PCI capability requirements. A great next step after MB-300.
Exam Voucher Included
365 Talent Portal was launched in April 2013 by ex-Microsoft and Partner leads. This was in response to the difficulty and costs associated with hiring, and finding, Microsoft Dynamics 365 roles and suitable, qualified candidates. Our service is free to use for consultants and students so they can continuously find their next project or role. We also offer services around Microsoft Training and Microsoft Learning courses.
Browse through our website or register to our portal.
Connect with us on Social
Contact Us
USA: +1 415 800 4263
UK: +44 2071 931 455
Receive Microsoft Dynamics 365 news, career tools, HR guides, event and webinar alerts via our Newsletter
365 Talent Portal's Microsoft Dynamics 365 Newsletter



<< Microsoft Business Applications Certification Catalogue
Microsoft Dynamics 365 Supply Chain Management Certification Journey >>