3 quick ways to stand out on LinkedIn
As of 2023 LinkedIn claimed 900 million users of its business-focused social network; that's right 900 million! It has therefore never been more important to ensure your profile stands out from the (very large) crowd if you're looking to secure those lucrative new job offers.  How do you stand out on LinkedIn?
This blog will look at some key techniques of showcasing your skills and talent through your LinkedIn profile.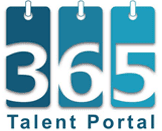 Focus on results
So many people on LinkedIn bang on about what they do and their particular profession and while this is all very interesting, it's not an effective way of differentiating yourself from the competition.
Look at this way, you're a functional consultant on a new Microsoft Dynamics 365 project. On your LinkedIn profile you mention that you have been involved in all phases of the project; the requirements gathering, solution design, testing, training. While these are all very important responsibilities, it's fair to say that every functional consultant worth their salt will have undertaken these tasks.
What you should be talking about is the results of your actions for the project. For example, "by devising a bespoke survey, I was able to elicit the appropriate requirements for the new system in record time, saving the client thousands of pounds in consultancy fees".  Everyone wants to save money – that's why we set up 365 Talent Portal.
So next time you're looking for a new role, make sure you review your LinkedIn profile and think about some of the positive outcomes of your actions on a particular project, not just your tasks and responsibilities.
Get Written Recommendations
Forget endorsements, or chummy testimonials from mates; the real pot of gold at the end of the rainbow is a written recommendation from a prominent member of your project.
My previous point emphasizes the significance of measurable results and what better way of corroborating those results than with a written recommendation from a senior employee of your client?
Imagine for example a referral from a Finance Director talking about the money you saved the company, or from a COO talking about how your system design has increased efficiency within the business?
There is no substitute for these types of recommendations so think hard, get in touch with the people that matter and populate your profile with enticing referrals.
Optimize your summary
I've been in recruitment for many 6 years and I've seen more LinkedIn profiles in that time than tourists taking selfies outside Buckingham Palace. The thing that always stands out to me is how underused the LinkedIn summary is.
Some people use it to list the modules in which they specialize or their main areas of expertise, while others don't use it at all. This is your chance to make an impression to a future employer, to let your personality and passion shine through. I'm not saying you should write an essay about yourself, or drone about your favourite countries you visited on your gap year; but you should certainly use the summary section to share your favourite things about your line of work, or your professional aspirations. At least this gives people an insight into you as a professional and what truly drives you.
Stand out on LinkedIn
This list is by no means exhaustive and there are countless ways of optimising your LinkedIn profile. However by following these 3 principles you will at least differentiate yourself from the thousands of people out there who use LinkedIn as a bleak and soulless resume. Recruiters, both in-house and agency side, want more than that; so give yourself the best shot and review your LinkedIn profile today.
Stand out in Dynamics 365
LinkedIn's volume is what attracts vast numbers of hiring firms, plus recruiters, but it's size and generality is a double-edged sword – it ca often be far too generic to find someone with the skills a company wants.  So if you are a Dynamics consultant, also consider registering and profiling yourself on 365 Talent Portal.  Dynamics is all we do, so it's optimized to highlight niche Dynamics skills and help partners and end users find you and hire you.  And it's completely free for consultants.
Subscribe to our Dynamics 365 Newsletter
Stay up to date with Microsoft Dynamics 365 events, webinars, news, jobs, articles and more by subscribing to our Newsletter.
365 Talent Portal is the Microsoft Dynamics platform that "has developed the right model to meet today's demands with openness, transparency, and a focus on adding value."
<< Three great services for Dynamics partners and end-users
How to improve the Microsoft recruitment sector >>
What are you looking for?
Choose another language?
Sponsors
Categories
Archives