5 reasons Microsoft Dynamics Consultants should register with 365 Talent Portal…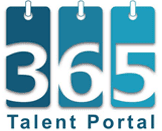 With the recent release of Dynamics 365, and with more and more Microsoft Dynamics Consultants moving into the contracting space, it has never been more important to keep your skills up to date.
Training is expensive, time consuming and hard to find, and consultants need all the help they can get to navigate Microsoft's murky waters.
This blog will look at the 5 key reasons to register as a consultant with 365 Talent Portal and the benefits it can bring.
1. Access to training materials
2. Get certified
3. Job opportunities – no recruiters
With the Microsoft Dynamics recruitment industry becoming increasingly saturated, 365 Talent Portal provides an interesting alternative.
We are an agency free portal and this means all job advertisements are real and legitimate opportunities from hiring companies which consultants can apply to directly.
No more coded adverts from shady recruiters looking to build their own databases.
4. Regular blogs and webinars from industry experts
A while back we enlisted Microsoft UK's Kevin Horlock to give an informative webinar on the implications of Dynamics 365 for Dynamics AX Consultants.
This was attended by over 100 consultants and helped to clarify the Dynamics 365 roadmap.
365 Talent Portal provides such information on a regular basis, assimilating the vast information provided by Microsoft and breaking it down into practical and useful chunks.
5. It's free!
And last but not least, 365 Talent Portal is free for registered consultants.
No subscription fees or hidden costs – consultants can enjoy our plethora of Microsoft training and job opportunities for no charge whatsoever.
So what are you waiting for? Register a profile with 365 Talent Portal and make yourself the best consultant you can be.
Subscribe to our Dynamics 365 Newsletter
Stay up to date with Microsoft Dynamics 365 events, webinars, news, jobs, articles and more by subscribing to our bi-weekly newsletter.
365 Talent Portal is the Microsoft Dynamics platform that "has developed the right model to meet today's demands with openness, transparency, and a focus on adding value."
Thousands of Consultants have joined us for free Dynamics online training and great jobs. For your Dynamics staffing needs visit 365talentportal.com
Email info@365talentportal.com. Call us on +1 415 800 4263 (USA) or +44 2071 931 455 (UK)
<< Microsoft Dynamics Academic Alliance guide
Free Microsoft Azure training available now >>
What are you looking for?
Choose another language?
Sponsors
Categories
Archives